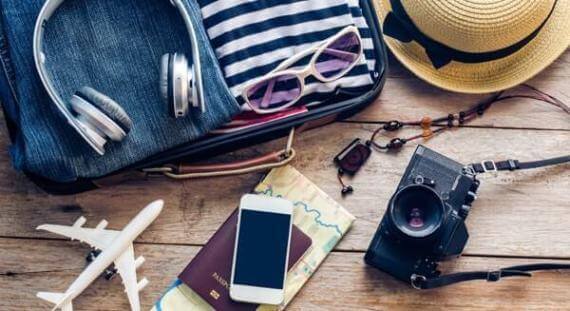 Study Abroad Checklist
Keep these things in mind and things to do for study in Bali.
To ensure not only the paper work is done, your bag is ready and you only need to check in at the airport. There are few things, which you should consider in advance. Now it's time to start thinking about how you can prepare for this trip.
There is work that needs to be done to meet deadlines, budgeting your trip and plan what you will need while you study abroad.
Studying abroad will be an amazing experience, if your trip is organized. Here's a list of tasks to complete before you go on-board.
Talk to teachers, family, and friends about your plan.
Speak to your academic advisor about credit transfer requirements.
Draft a budget to see how much money you will use.
Arrange a meeting with your financial aid advisor to discuss the costs.
In case you need additional income, apply for scholarships.
Contact your health department. Sometimes you are required multiple doses of a vaccination.
Make duplicates of your medical records, especially if you have any health conditions that need regular medications.
Apply for your passport.
Learn some key phrases that are commonly used in Indonesia.
Gestures and actions mean different things, become familiar with the culture.
Apply for an International Student Identity Card (ISIC). It can offer many discounted rates in major Asian cities.
Apply for a credit card.
Prepare for packing! Ensure to pack appropriate clothes based on the weather and not over pack (leave space for souvenirs).
You will most likely need a adapter for your electronics. You can find even these adapters at any electronics store in Bali.
Pack important documents and necessary toiletries.
Purchase travel insurance to cover replacement costs of lost or stolen items.
Consider giving Power of Attorney to your parents or guardian for financial and legal matters.
Take your time to give a proper goodbye to your friends, family and favorite food.
Put all important documents in your cloud and take multiple copies (passport/credit cards/dirver license/student id).
Re-confirm your flight.
Pack your carry-on bag.
The standards:

passport,
airline ticket/e-ticket confirmation,
emergency contact information,
address and numbers of destination contacts,
one change of clothes,
toothpaste and brush,
some cash and credit cards,
documents and valuables.

Note: Keep liquids and toiletries of not more than 100ml inside small zip-lock bags.
Arrive at the airport 2-3 hours before your departure time.
If the plane is delayed and someone is going to pick you up, let them know about it!
If no one is picking you up at the airport, know which cab to take, bus to catch, etc.
Give yourself time to arrive and first, slow down. You are in paradise.
Buy your Indonesian prepaid sim card. Different packages are available and are afforable.
If you do not yet have your accommodation, it is time to search for it.
Call your home to say you've arrived safely.
Attend welcome ceremony, orientation day, excursions, and other events.
Get in touch with your classmates and connect with local students too. See the difference from both culture and be a representative from your culture and education system.
Prepare yourself for the culture shock.
Keep your eyes and ears open and something good will come around! Believe it.
Enjoy the new possibilities and you will find new hobbies.
Check to see about your transcripts.
Take cash back with you or buy something what you already wish long time ago.
Buy some gifts for your family and friends.
Make sure you tie all the loose knots.
Do not forget your goodbye – you will not be the first who say hello again.
Your study visa is valid up to 6 month, so you can explore the country and enjoy the pleasure from Bali.
You can do something meaningful as a volunteer and help social foundations with your knowledge.
A great way to extend your stay is to take an internship placement.
Write a study abroad report for your home institution and for us
Share your experiences with fellow students and your home university
Recommend Bali Studies Program to your mates
Leave a messge to your new friends to say you've arrived back safely.
Share your experiences with your family, friends and buddies.
It's now your turn to offer invaluable, real-world advice.
Related
"All you need to do is to make sure that you choose the right time and get mentally prepared before you move there. It will change you!"