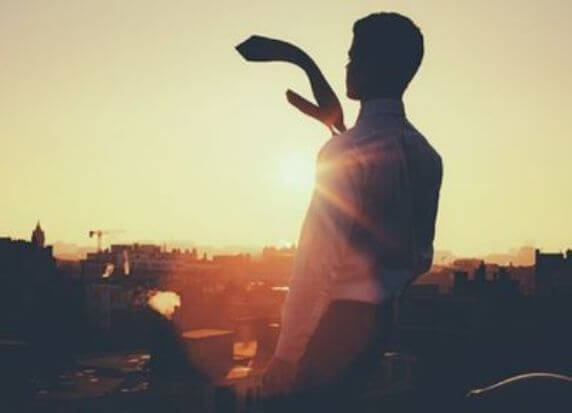 Internships in Bali
Flexible and extensible way to add professional skills.
Study
Internship
Internship Bali
Internship Indoesia
The Bali Internship Program is for international and Indonesian students seeking internships in Indonesia. Internships are popular human resource developing tools for different institutions. It enquips you with the required skills and develop good relationships with decision makers.
Internships in Indonesia are an exciting challenge of real-world experience combined with professional skill building and cultural fascination. Take your placement that suit your needs. Indonesia offer plenty internship placement in all environments and for all levels.
Internships are excellent preparation for future careers. An internship placement not only includes the exceptional knowledge and work experiences that you gain in the setting, but also offers the opportunity to network and socialize with other employees. Keep in mind: You won´t be the first, who find the final destination and settle up to life in Indoesia.
Finding an internship can be already difficult, but finding one in a foreign country that matches your goals can be incredibly difficult. We take care of everything so you don't have to worry about a thing. Bali Studies Internship Program offers an astonishing variety of internship opportunities. Indonesia is packed with adventures and experiences!
We aim to get you focused on the right career path not to just place you in any internship that comes along. Our internship placement create an unmatched international working and educational experience.
Many students are recruited by multinational companies before they even graduate and many of these companies provide internship opportunities. We strongly recommendate to complete an academic internship program. Apart form acquiring practical experience in the desire industry, you will be able to interact and network with industry leaders and professionals in the working environment.
The Internship Program offers you an opportunity to gain professional work experience and improve career opportunities in a wide range of academic fields and of industries. It is aimed at candidates seeking work experience in Indonesia. An internship is a great way to gain exposure into the professional work environment and develop professional skills.
We offer a wide range of internships in Indonesia, but our widest selection is in Bali. Probably the internships are unpaid except few in Indonesia, where interns often receive a modest compensation. The Bali Internship Program provides an excellent opportunity to gain valuable international work skills, improve your language ability, and experience life and culture first-hand. The internships are cultural exchange where you learn and also you give a Western feel to the company.
Networking, internships and gathering on the beach will help you to get your foot in the door and smooth the bumpy road to employment once your course is finished. We arrange regular meet-ups, excursions, and other events during your pßlacement. Any time outside of work is completely your own and you are encouraged to travel and explore during your free time.
Accounting Internship
Agri Tec Internship
Architecture Internship
Arts Internship
Business Development Internship
Communication Internship
Construction Internship *
Cultural Internship *
Ecological Internship *
Environmental Internship
Fashion Internship
Finance Internship
Hospitality Internship
Human Resource Internship
Information Technology Internship
Interior Design Internship
Journalism Internship
Law Internship
Logistics Internship
Manufacture Internship
Medicine Internship
NGO Internship
NPO Internship
Organic Farming Internship *
Marketing Internship
PR Internship
Real Estate Internship
Research Internship
Start-up Internship
Strategic Management Internship
Tourism Internship
Web Design Internship
R&D projects are available, can be integrate in your seminar paper or thesis.
Bali Studies offers you an internship at a small and social enterprise. We have internship positions available every year for interest students and graduates.
In general, all programs are open to all students with related background and education level, who are interest to do an internship. Many students take a year off before jumping into the work force or heading to graduate school. Use this time to experience a new culture.
20 years or above
Pursing undergraduate or post-graduate degree
Good English language skills, additional language skills are a plus
Interest in exploring new business culture
Open-mind with respect for cultural diversity
First practical experience increase your desirability
3-6 month in length
Applications are accepted on a rolling basis throughout the year. Please apply at least two months prior to your desired start date. You have the flexibility of choosing your preferred start. Please add the following documents with your application:
Fill the online application
Add your CV and cover letter
Motivation letter with your interest, desire and expectation
Include your Skype ID
Quickly you will hear from us
Or send an email for immediately available internships
The requirements for a short term internship as for a month are lower. If you are wishing to apply for an internship in Indonesia, where you will receive credits or work on science project, probably all above documents are required. At least you should apply with your CV, Cover Letter and your Skype ID. It is important to know your preference (field, duration, location, ...), expectation and desire.
| | Prior | Arriving | During |
| --- | --- | --- | --- |
| 1. | Assistance | Airport Pick-Up | Company introduction |
| 2. | Custom internship | Ride to your nest | Follow-up |
| 3. | Alternative placement | Orientation | 24⁄7 support |
| 4. | Agreement | Bali Insights | Gathering |
| 5. | Sponsor letter | SIM Prepaid Card | Bali Tips |
| 6. | Insurance facts | Bali Map | Renew your visa |
| 7. | Travel tips | Activity hints | Group Travel |
| 8. | Book room+ride | Warm Welcome | Language Course |
After you submit the application and we receive the application fee, we will start the individual match making in our data base for the placement. We are interested in your hobbies and favorite activities to find out more about you. The more we know about you, the more the internship will fit your desire. Bali Studies will arrange an interview for you with the host organisation. After a Skype interview (if required), you and the company decide if this is the right position.
Internship Summmary

Flexible schedule
3-6 month in length
Only an one-time fee
Related
"I never could have imagined what kind of a internships when I knew that I am coming to study here. You must consider the public holidays, each religion and especially the personal point of view. "