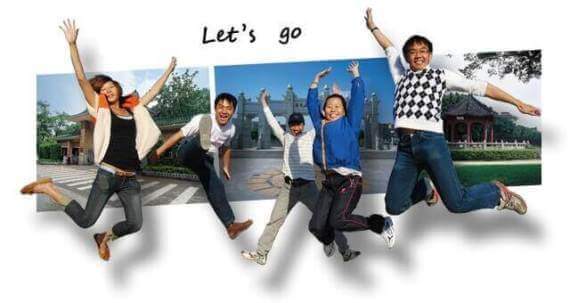 10 reasons for study abroad
Because now it is the best time
FAQs
Go abroad benefits
Top reasons
Why go abroad
The sooner you start thinking about studying abroad, the more prepared you'll be when application deadlines come around.
Even if you study abroad in a country that speaks a language you are fluent in, you are guaranteed to use different expressions and pronounce words differently. Studying in Bali will teach you how to read your audience, searching their face for cues that you've said something incomprehensible, and quickly clarifying your meaning. Studies have shown that immersion is the No. 1 way to learn a new language.
When you immerse yourself in a new culture through the study in Bali, you will gain deeper insights into the food, customs, traditions, and social atmosphere that may surround you. Bali has rich and spiritual cultural heritage and come up with impressing life-changing experience. This culture with his embrace the foreign culture and its habits with open arms, you can find a completely new way of living. By gaining a greater sense of another culture, this leads you into the next reason to study abroad.
Studying abroad says a lot about you on your resume. A successful career means growth, and growth requires spending time outside of your comfort zone. You will learn to appreciate the small successes and not sweat a dynamic environment. You'll even learn to thrive in it! By the time your studies are finished, you'll have more awareness and appreciation about diversity which will be a tremendous asset in your career, as well as your life in general.
You are not only studying abroad, you will also build friendships and network. Some of them will exist lifelong and gives new ways and never expected possibilities will arise. Finding common interests with someone who grew up across the world from you is wild, and it doesn't end there. You will meet many locals as well as other exchange students, take advantage of this opportunity! As the semester progresses, maybe you have classes together or end up being roommates, study buddies, or weekend travel buddies.
Study abroad is the perfect way to get out of the daily routine. Doing every day the same, sitting in the class site by site with your mates seeing day-by-day the same things and wondering what is going on in the life: That is all? Studying abroad gives you opportunities to try new activities that may become your new favourite hobby to participate in when returning home. Personal development is a large part of education abroad, take this opportunity to learn more about yourself before you head off into the workforce in your desired field.
When you move away from your country, you leave a lot of systems that you perhaps were not even aware you had and you will be forced to solve problems by yourself. Many of the thoughts, concepts and ideas you take for granted as "normal" are in reality a part of your national identity. This brand of maturity you get from studying abroad will transfer to your first professional job as you take initiative to independently accomplish tasks and give your manager confidence in your abilities.
International experience is a huge asset to have when applying for graduate school applications. Graduate school admissions boards look highly on study abroad experiences. You show diversity and that you seek new challenges or put youeselves in difficult situations. You show how committed you are to your education. Graduate schools regularly look for candidates who will bring a unique aspect to their university. You show that you have the educational acumen to be a leader in graduate school.
Study abroad will give you enough stories to last a lifetime. Travelling as a backpacker, offer to see the most and meet mind-linked. It is not only jumping in the airplane and moving from one point to another, it is exploring the world !
You will travel to places from which another are only dreaming about and jump from one exotic islands to another paradise. Travelling in Asia is afforable and destinations are only few hours away. You will get the opportunity to see all miracles from this exciting area in your semester abroad and lifetime memories. These unforgetable experience can be archived even from you, because the living costs in Indonesia is lower than in the western countries. Eat street food, sleep in 18-person hostel doorms in Asia, have a drink in the stunting beach Bar in Bali, Get lost in the middle of the way, and experience the world in a way most other people will never have the chance to. You will also return with a new found confidence to try new things and explore new places. Suddenly, you will be approaching your homeland with a traveler's mindset.
You'll find that completely immersing yourself in the education system of your host country is a great way to really experience and understand the people, its traditions, and its culture. Education is the centerpiece of any study abroad trip.
Related
"My first experience abroad was in Bali, and studying there has given me the courage and skills to go abroad successfully one more time."