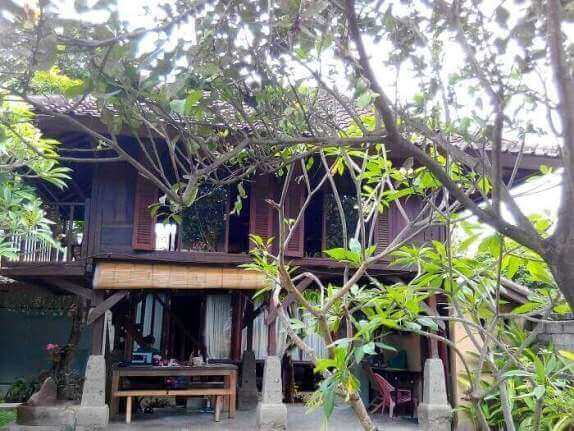 Finding short-term housing abroad in a good location can be difficult. Given that so much of your time will be spent there, it is essential to find a place that best meets your needs and puts you in the ideal location to take advantage of your time abroad. We can assist and ensure that you feel comfortable and stay among your mates.
Bali offers a huge number in lodgings, from home stay via hostel and up to luxurious villas with all conceivable imaginable furnishing and comfort.
Housing is available at all price levels. Many foreigners live in and around Seminyak and the Kerobokan area. There are also lots of rentals in the Sanur area. Renon is not far from Sanur and is next to the university. Prices of all rentals have gone up in the past years so don't expect miracles.
Those who would like to look for an accommodation on their own or arrive earlier can find a first accommodation in Kuta, Seminyak or Kerobokan. Backpackers, surfers and tourists are often in Kuta around Poppies 1/2 or in the Benesari Street.
Often students jointly rent a villa. Villas offer some advantages and comforts. Do not shy at the expenses, they are moderate! Should you find nothing suitable for the stay, please contact us. We can facilitate and if requested, get you into contact with other students. On Facebook, there are pages where students meet.
Cost of living varies widely, according to your life style. You can live as usual students do. We recommend this way for two reasons.
You will safe a lot of money.
You will understand Balinese culture much better when you understand the daily life.
General, your mates are more than willing to share their experiences and knowledge with you to find the appropriate accommodation, food, and so on.
Bali offers a variety of accommodation alternatives. Students prefer staying in central areas as Kuta, Seminyak, Kerobokan, and Jimbaran.
We advise you to stay at a hostel for the first week in order to have some time for orientation. The best places to look for a hostel is Kuta! Poppies 1 and 2, is popular for young travellers around the world. Keep in mind that this is a very touristic area which is not made for everybody.
During the first week you will have enough time to get in touch with agents for finding your accommodation. They are experienced with students and know about interesting places that are rented every year by students.
Couchsurfing
Global Freeloaders
Hospitality Club
Stay4Free
Basic

You are just looking for room to rest? Great, this is the right choice.

Facility: Bed, fan and/or ac, wardrobe.
Budget: IDR 1 mil. - 1.5. mil

Standard

Room with ac/fan in central area. Walking distance to the most.

Facility: Bed, fan and/or ac, wardrobe, TV*, hot water*.
Budget: IDR 1.5 mil. - 3 mil.

Exclusive

Modern styled rooms with higher standard - Include in the Bali Internship Package.

Facility: Spring bed, ac, wardrobe, TV, Wifi*, hot water.
Budget: IDR 2.5 mil. - 6 mil.

Apartment

Spacious room with balcony, which perfect suits 2 persons.

Facility: King size bed, ac, wardrobe, TV, safe, hot water, include electric + Wifi, balcony pantry (with microwave, water cooker,..).
Budget: IDR 4 mil.

House

Amenestiy meets luxury, ideally for sharing with at least 1 person.

Common known as villa
Facility: 2 - 5 bed rooms, spring bed, ac/fan, TV, kitchen, Wifi*, hot water, pool*.
Budget: IDR 7.5 mil. - up
Note: Electricity bill is mostly exclude from the rate.
* Not always available.
Accommoadation Summary

Comfort meets Budget
Wide range for all pockets
Share a villa
Related
"I have reaped a lot of benefits from both of my experiences abroad. Since my Bachelor's experience abroad was shorter than the Master's one, I had less time to re-adjust. But it was easier to meet new people since I used to live in a shared vila."